What are botox and dermal fillers?
Botox is a substance that is produced by bacteria: It is then highly purified, refined and diluted to act as muscle relaxant. Dermal Fillers are used to restore lost skin volume by plumping out the area with lines, wrinkles and folds. The brands our expert surgeons use are Teosyl and Restylane. BOTOX injections temporarily block the nerve endings to small facial muscles involved in producing expression lines.
Treatment with BOTOX injections results in these muscles being frozen, which in turn softens the lines in the overlaying skin. The treated muscles are unable to contract, but the untreated muscles are able to contract normally, enabling normal facial expressions to occur. The effects of BOTOX injections last for between 3 and 6 months, but with repeated treatments the muscles can become relaxed and their contractions reduced. This results in the lines becoming softer more long term and hence the skin looks younger and less tired.
Book in for treatments with our Dr Associate to get your desired results.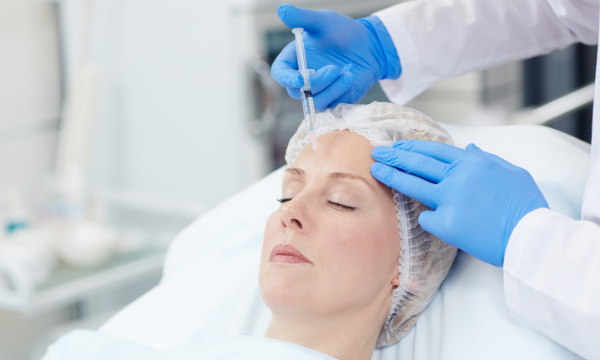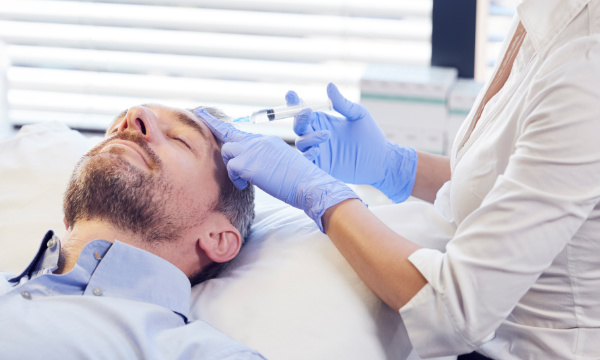 Botox & Fillers carried out by our Dr Associate at Essex and London.
Shenfield – J'adore My Skin
27 Hutton Road
Shenfield, Essex, CM15 8JU
| Area | Duration | Price |
| --- | --- | --- |
| Consultation | 15 mins | £60 |
| Consultation | Per area (30 mins appointment) | £100 |
| Men Jaw | | £450 |
| Women | | £275 - £350 |
| Fillers | Lips (1ml Syringe) | From £250 |
| Fillers | Tear Through (Under Eye) | £750 |
| Fillers | Cheek Enhancement | From £300 |
| Fillers | Nose Augmentation Filler | £250 - £500 |
| Fillers | Laughter Lines (1ml Syringe) | £240 |
| Fillers | Chin Enhancement | From £280 |
| Fillers | Jawline Definition | From £350 |
| Area 1 | Area 2 | Area 3 |
| --- | --- | --- |
| £150 | £250 | £350 |
| Crows Feet | Crows Feet | Crows Feet |
| Forehead | Forehead | Forehead |
| Frown Lines | Frown Lines | Frown Lines |
| Smokers Lines | Smokers Lines | Smokers Lines |
| Brow Lift | Brow Lift | Brow Lift |
| Jawline | Jawline | Jawline |
| Bunny Lines | Bunny Lines | Bunny Lines |
| Gummy Smile | Gummy Smile | Gummy Smile |
| Pebble Chin | Pebble Chin | Pebble Chin |
| Neck | Neck | Neck |
| Underarm | Underarm | Underarm |
| Downturned Mouth | Downturned Mouth | Downturned Mouth |
| 0.5ml | 1 ml | 1.5 ml | 2 ml |
| --- | --- | --- | --- |
| £175 | £250 | £325 | £400 |
| Lips | Lips | Lips | Lips |
| Cheeks | Cheeks | Cheeks | Cheeks |
| Nasolabial | Nasolabial | Nasolabial | Nasolabial |
| Marionette Lines | Marionette Lines | Marionette Lines | Marionette Lines |
| Jawline | Jawline | Jawline | Jawline |