Which skin care concerns can be treated through microneedling?
Fine Lines
Scarring
Loose Skin
Stretch March
Hyperpigmentation and Uneven Skin Tone
Uneven Skin Texture
Dull Skin Tone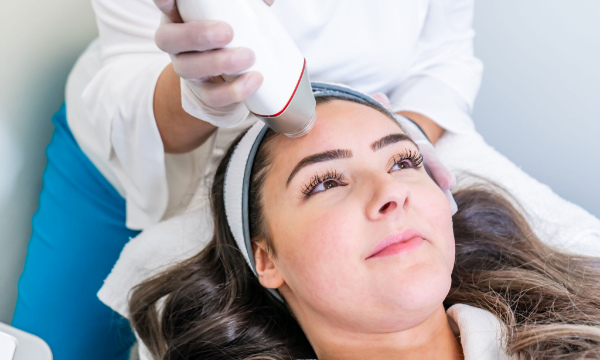 You may cleanse and moisturise skin as normal from the day after your treatment, but please avoid anything with fragrances, acids (lactic acid, AHA, BHA) or active ingredients (Vitamin C, Retinols) irritation.
 Apply a high quality SPF when leaving the house, and avoid direct and extended exposure to sunlight.
 Avoid heavy exercises and swimming for 24 hours.
 Do not apply any "active" skincare i.e. AHAs, BHAs, vitamin A or vitamin C or anything containing fragrances.
After 48 hours you may begin to gently exfoliate the dry skin to help speed up the recovery process and reduce flaking.
Discontinue the use of:
 Chemical exfoliants i.e AHA, BHA, lactic acid.
 Vitamin A /retinol/retinoid or anything containing these ingredients
 Toners
Some skin types may still risk irritation from fragranced products at this point too
Be sure to apply an SPF daily and avoid direct and extended sunlight for up to 1 week post-needling
Note: Post Microneedling Treatment
It's very important to hydrate in the days following your microneedling treatment. Apply hydrating serums and moisturisers morning and night (avoiding the ingredients listed above) as you will experience some mild redness, dryness, tightness and flaking for a few days afterwards.
| Treatment | 1 Session | 6 Sessions |
| --- | --- | --- |
| Microneedling | £99 | £499 |